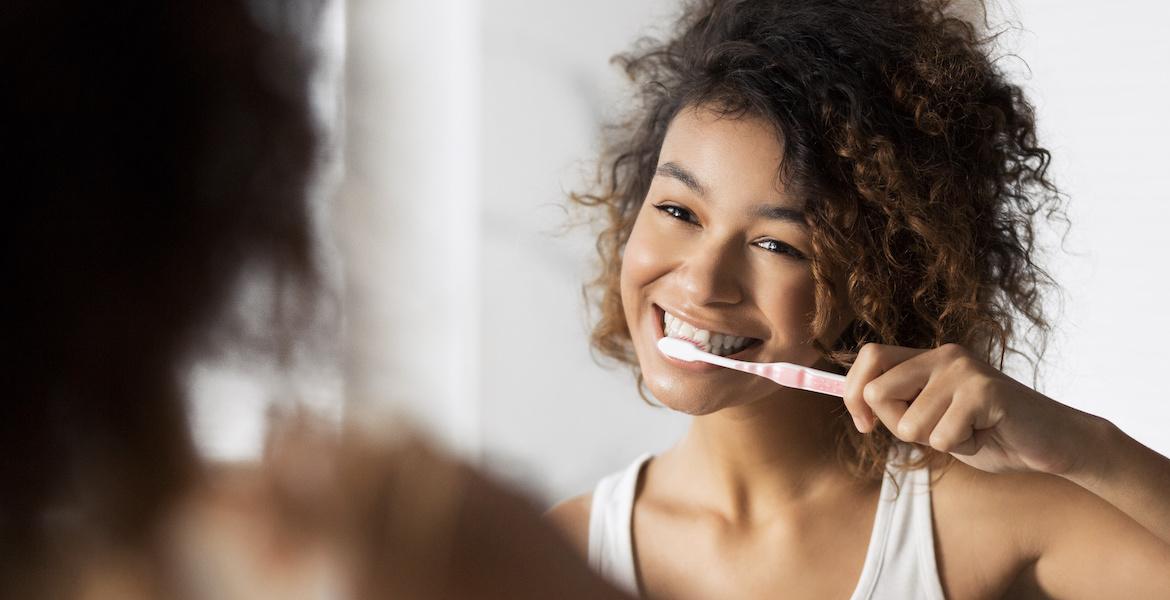 Holiday Teeth Friendly Recipes
When you're looking for a dentist in or around Manchester, NH, Chestnut Family Dental is proud to be your premier choice. Through our high-quality dental care and proper oral hygiene, we can have you well on the way to achieving the smile of your dreams. To maintain proper oral hygiene though, you have to eat healthy and pay attention to what you eat. Since the holiday season (a season well known for eating) is now upon us, we've taken the time to offer you a few holiday recommendations for recipes that are healthy for your teeth.
Algerian Carrots
Carrots are one of the healthier foods for your teeth. They contain water, stimulate saliva, and actually scrub your teeth clean as well. If you're looking for a side dish to snack on, try this Algerian carrots recipe, a twist on your everyday carrots.
Ingredients:
1 ½ cups water
2 pounds carrots, peeled and sliced
5 tablespoons olive oil
1 teaspoon salt
½ teaspoon ground black pepper
½ teaspoon ground cinnamon
½ teaspoon ground cumin
3 cloves garlic, crushed
½ teaspoon dried thyme leaves
1 bay leaf
1 teaspoon lemon juice
Instructions:
Place a steamer insert into a saucepan, and fill with 1 1/2 cups of water, or just below the bottom of the steamer. Cover, and bring the water to a boil over high heat. Add the sliced carrots, reduce the heat to medium, and cover the pan again. Steam until tender but not mushy, 4 to 6 minutes depending on the thickness of the slices. Reserve 1/2 cup of the cooking liquid.
Heat the olive oil in a skillet over medium heat. Reduce the heat to low and stir in the salt, pepper, cinnamon, cumin, garlic, and thyme. Cook the spices and garlic, stirring frequently, until fragrant, about 10 minutes. Add the 1/2 cup reserved cooking liquid and the bay leaf, cover, and simmer for 20 minutes.
Stir in the carrots, tossing well to coat with the spice mixture, and cook until heated through, about 2 to 3 minutes. Sprinkle with lemon juice and remove the bay leaf before serving.
Honey Glazed Ham
If you're throwing a party this holiday season, you're going to need a main course. You can't go wrong with this honey glazed ham recipe, a filling meal that will give your teeth an extra boost of protein.
Ingredients:
1 (5 pound) ready-to-eat ham
¼ cup whole cloves
¼ cup dark corn syrup
2 cups honey
2/3 cup butter
Instructions:
Preheat oven to 325 degrees F (165 degrees C).
Score ham, and stud with the whole cloves. Place ham in foil lined pan.
In the top half of a double boiler, heat the corn syrup, honey and butter. Keep glaze warm while baking ham.
Brush glaze over ham, and bake for 1 hour and 15 minutes in the preheated oven. Baste ham every 10 to 15 minutes with the honey glaze. During the last 4 to 5 minutes of baking, turn on broiler to caramelize the glaze. Remove from oven, and let sit a few minutes before serving.
Creamy Rice Pudding
One of the things we all look forward to the most during the holiday season is the onslaught of scrumptious desserts. Unfortunately, most of these aren't always the healthiest foods. When you're looking for a tasty treat to eat, we recommend this creamy rice pudding, made from milk and dairy, which contain the calcium needed to keep your teeth strong and healthy.
Ingredients:
¾ cup uncooked white rice
2 cups milk, divided
1/3 cup white sugar
¼ teaspoon salt
1 egg, beaten
2/3 cup golden raisins
1 tablespoon butter
½ teaspoon vanilla extract
Instructions:
Bring 1 1/2 cups water to a boil in a saucepan; stir rice into boiling water. Reduce heat to low, cover, and simmer for 20 minutes.
In a clean saucepan, combine 1 1/2 cups cooked rice, 1 1/2 cups milk, sugar and salt. Cook over medium heat until thick and creamy, 15 to 20 minutes. Stir in remaining 1/2 cup milk, beaten egg, and raisins; cook 2 minutes more, stirring constantly. Remove from heat and stir in butter and vanilla.
Contact Your Manchester, NH Dentist Today!
If you have any questions about our services, please feel free to contact us. We at Chestnut Family Dental are glad to help you in any way we can. If you'd like to schedule an appointment with us, we encourage you to give us a call at (603) 622-7173. We look forward to seeing you and hope you have a wonderful holiday season!